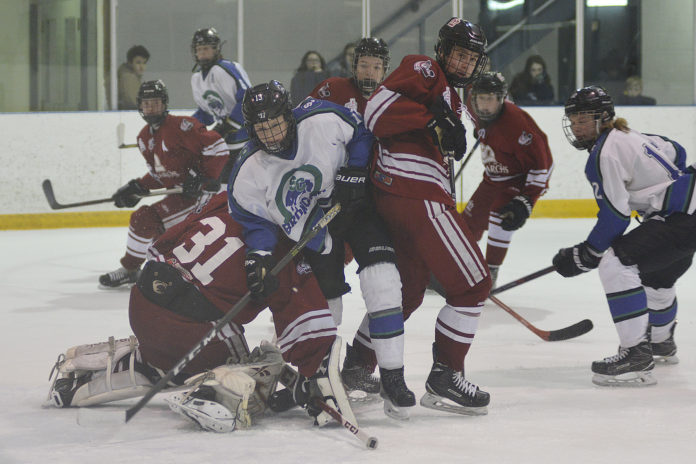 The Swift Current Kabos Broncos' league and provincial title defense came to an abrupt end in game two of the best-of-three Saskatchewan Bantam AA Hockey League South Division semi-final.
They scored first and fired 47 shots on goal but allowed six unanswered goals in a 6-1 loss to the host Regina Monarchs Tuesday. Kalan Lind scored 1:19 after the opening face-off with an assist from Joe Arntsen for an early lead.
Sam Boldt tied the game only 12 seconds later and then scored the game-winner with 5:40 left in the opening period.
Jackson Smith scored twice in the second period and then completed the hat trick in the third period. Cater Derenisky also scored for the Monarchs, who will now face either the Saskatoon Outlaws or the West Central Wheat Kings in the championship series.
The top seeded Broncos had been shut out 2-0 at home on Sunday by the second seeded Monarchs.