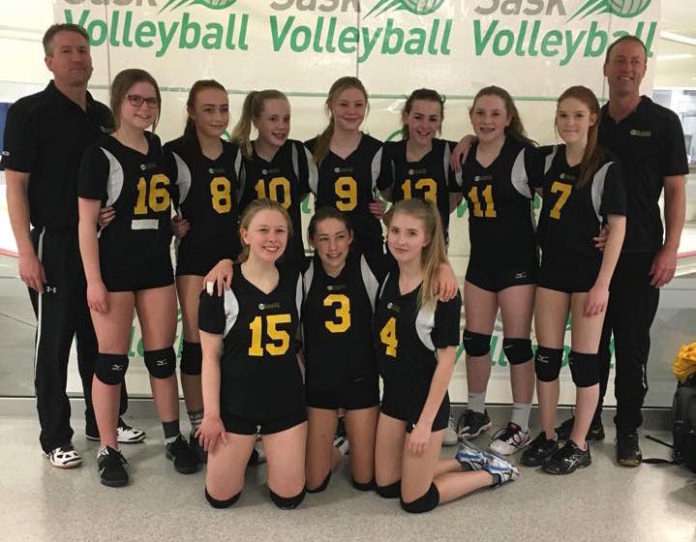 The Swift Current 14U Female Black Junior SunDogs volleyball team won four of seven matches to place third out of 28 teams at the Sask Cup #2, which was held in Warman and Martensville over the weekend.
The SunDogs, coached by Chris Grainger and Brad Gross, alternated wins throughout the two-day event. They opened the weekend with a three-set win over the SE Vipers (25-9, 22-25, 15-12) followed by three-set loss to the Weyburn Cobras (25-18, 27-25, 12-15). They also defeated the JCVC Black (25-18, 25-18) before losing their final match of the day in three sets to the JCVC Red Crush (25-10, 19-25, 11-15).
Sunday, the 14U SunDogs opened the day with a win over the HVC Green (25-17, 25-16). They lost to the BVC Heat (25-21, 21-25, 5-15) before defeating the SE Vipers again (25-21, 25-18) to conclude the tournament.