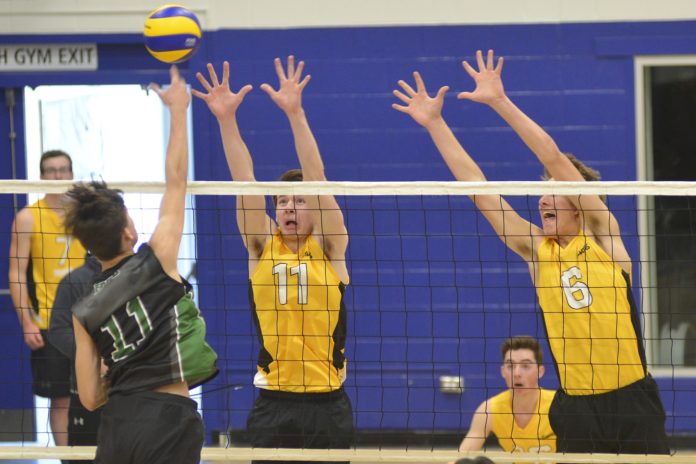 The host 18U Mens Junior SunDogs volleyball team placed fourth out of 12 teams at the Sask Cup #1 over the weekend.
The Junior SunDogs placed second in their initial three-team pool. They lost to the HVC Huskies 17U in three sets (25-20, 22-25, 12-15) and defeated the S.E. Giants Orange 18U (25-8, 31-29).
The teams were repooled and the SunDogs again placed second with a 1-1 record. They defeated Rustlers 18U (25-21, 25-17) and lost to RVC Green 18U (15-25, 23-25).
The SunDogs opened the playoffs with a win over RVC Green 17U after winning the opening game 25-18 and then prevailing 35-33 in the second game.
They met the Huskies 18U in the semi-final and lost 21-25 and 20-25.
The 18U Junior SunDogs dropped the bronze medal match in three sets to the HVC Huskies 17U (25-17, 25-27, 12-15).