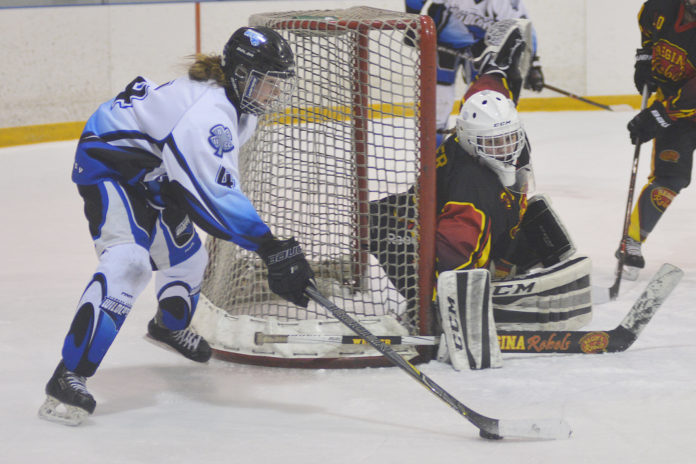 The Swift Current Diamond Energy Wildcats were eliminated from the Saskatchewan Female Midget AAA Hockey League playoffs in double overtime on Monday.
Lauren Focht scored midway through the second overtime period to defeat the Wildcats 3-2 to lift the Rebels to a 3-1 series victory.
The Rebels had led 2-0 in the second period before Baylee Kirwan scored to cut the lead in half. Carissa Hogan scored with 1:34 remaining in regulation to force overtime. Hogan, Taylor Kirwan, and Taylor Lind all added assists.
Amaya Giraudier suffered the loss despite making 43 saves over 79:06.
The Wildcats finished fifth in the regular season with a 12-11-1-4 record. The Rebels will now meet the league leading Saskatoon Stars on the semi-finals.