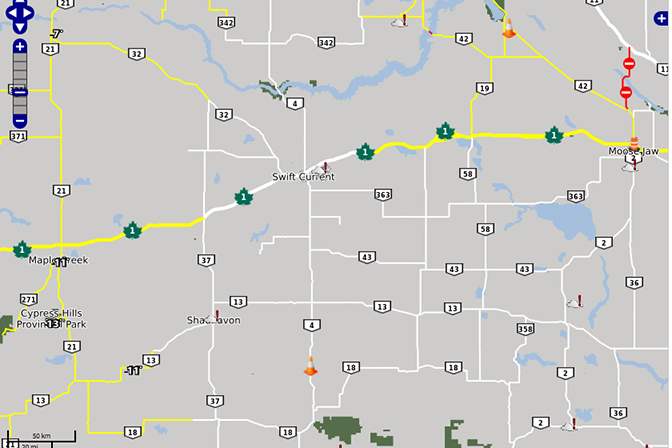 The Highway Hotline is listing Travel Not Recommended advisories on roads leading out of Swift Current and across much of the Southwest for Sunday night.
The Southwest has been under a Snowfall Warning for much of Sunday, and the Environment Canada forecast was calling for up to 10 centimetres of snow during the evening hours. Additional snowfall is expected across all of Southern Saskatchewan tonight after the issuing of the travel not recommended advisories.
Monday's forecast is calling for gusting winds and the chance of more snowfall.
People who have to travel are advised to visit the Highway Hotline for the most up to date travel conditions.