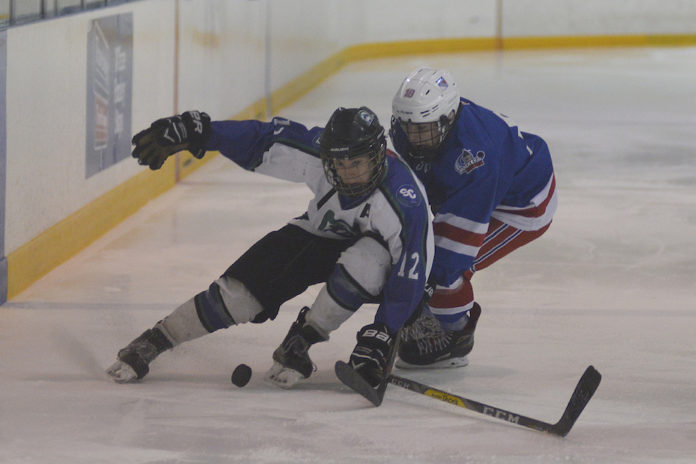 The Swift Current Abbey Resources Broncos lost 2-1 to the visiting Regina Rangers in double overtime on Tuesday in game two of the South Saskatchewan Midget AA Hockey League best-of-five semi-final series.
John Priela had given the Broncos the lead in the first period with an assist from Aaron Wittmier. Walker Jerome tied the game for the Rangers in the second period.
Jervahn Malabre-Gyorfi scored 7:29 into the fifth period to lift the Rangers to a 2-0 series lead.
The Broncos will now have to win three straight games to keep their season alive.
Game three will be Friday back in Regina. Game four, if necessary, will be Sunday at 5:15 p.m. at Fairview West Arena.