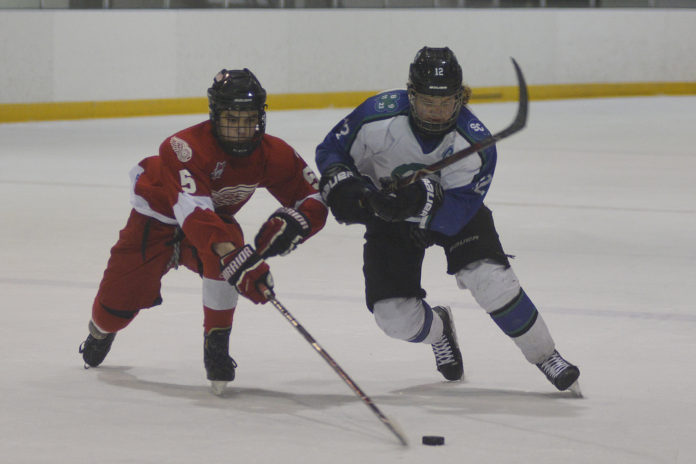 The Swift Current Kabos Broncos needed overtime, but got the win to open the Saskatchewan Bantam AA Hockey League post-season Saturday.
The South Division champion Broncos opened the playoffs with a 4-3 win over the 10th seeded Wings. Cash Arntsen scored a power play goal with 5:40 left in the first overtime to secure the win.
Arntsen finished with a goal and three assists to help the Broncos to the comeback win.
Joe Arntsen and Ryan McCleary each added a goal and an assist from the blueline, while Kalan Lind scored the other goal. Hayden Wilm and Keagon Little both added assists and Justin Dueck earned the win as the Broncos outshot the visitors 45-24 overall.
The Broncos managed only two shots on goal in the second period and trailed 2-1 before firing 25 shots on goal in the third period to force overtime.
The Broncos had won the South Division with a 23-5-1-2 record, while Weyburn was 10th with a 7-22-1-1 mark. Game two will be Monday in Weyburn.