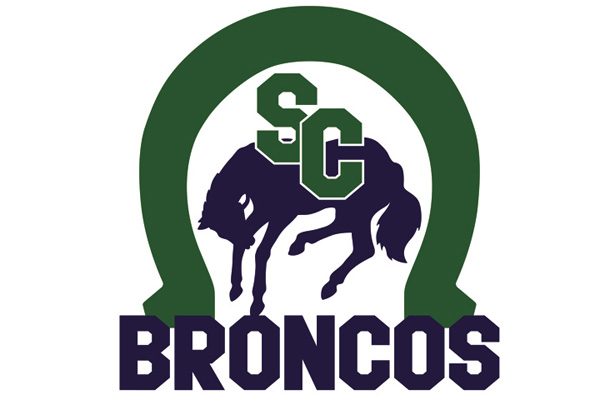 The Swift Current Broncos allowed a two-goal, third-period lead slip away for a second straight road game in a 5-3 loss to the Red Deer Rebels on Saturday.
Locked in a heated race with the Moose Jaw Warriors for top spot in the Western Hockey League, the Broncos fell off the pace with another third period meltdown. The Broncos led 3-1 before Grayson Pawlenchuk scored twice, Chris Douglas scored the go-ahead goal, and Kristian Reichel scored into an empty net to stun the Broncos.
The two teams played a scoreless first period with the Broncos holding a 7-6 edge on the shot clock.
Brandon Hagel got Red Deer on the board early in the second period but Giorgio Estephan one-timed home a Tyler Steenbergen feed only 1:01 later to tie the game. Matteo Gennaro scored a no-look backhand goal with 4:34 left in the middle stanza for his 37 goal of the season to restore the lead.
Captain Glenn Gawdin notched his 52nd goal 7:03 into the third period to open a two-goal lead. Grayson Pawlenchuk quickly took advantage of a turnover to pull the Rebels within one goal 2:03 later and then added a wraparound goal to tie things up. Douglas shoveled home a puck that lay loose in the crease for the game-winner with 3:10 remaining in regulation.
Joel Hofer took the loss with 23 saves on 27 shots to fall to 7-3-0-1 during his rookie season. Riley Lamb made 28 saves on 31 shots to improve to 9-9-3-2 for the Rebels.
The Broncos fell to 43-14-4-1, two points back of the Moose Jaw Warriors, who also hold two games in hand. Red Deer improved to 22-28-1-3, third in the Central Division.
The Broncos will visit the Edmonton Oil Kings on Sunday with only 10 games remaining in the regular season.
Bronco Bits: Gawdin extended his point streak to 21 games with 40 points since Jan. 7. He also tied Bryan Trottier for sixth on franchise scoring list with 301 career points.