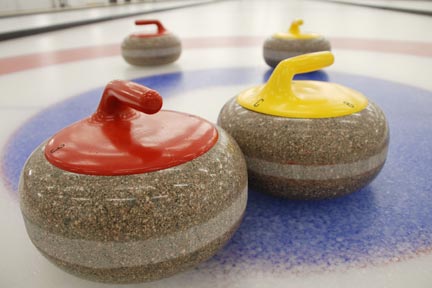 Two Southwest teams played in two different tournaments as they attempted to qualify for the Senior Men's Provincial Curling Championships.
Rod Quintin's rink from Swift Current curled in the South Qualifier in Melville. It was comprised of lead Greg Moffat, second Darwin Seidler, third Ken Koster, and skip Rod Quintin.
They took on Tisdale's Brent Franko on Friday and lost 8-0. Quinton rebounded in the B Event with a 9-7 win over Yorkton's Bryan Derbowka. Next, they battled Wolseley's Brad Law and won 9-2. They were knocked out of the B Event with a 6-5 loss to Melville's Ray Kripski.
Quintin earned a spot at Provincials with a 9-4 C Event win over Lampman's Mark Walter.
Max Kirkpatrick's Swift Current rink took part in the Northern Qualifier in Unity. Kirkpatrick was joined by lead Greg Hannay, second Mitch Minken and third Wayne Charteris.
They opened the weekend with an 8-3 win over Meadow Lake's Doug Flasch on Friday. They were bounced from the A Event in an 8-1 loss to Saskatoon's Darrell McKee on Saturday morning. Kirkpatrick also lost his first game in the B Event with a 10-5 loss to Saskatoon's Brian Humble.
Saturday evening, Kirkpatrick opened the C Event with a 6-4 win over Flasch. The Swift Current rink was eliminated in a 6-5 loss to Unity's Lloyd Fell on Sunday morning.
The 2018 Affinity Credit Union Saskatchewan Senior Men's Provincial Championship will take place in Tisdale on Feb. 20-25.