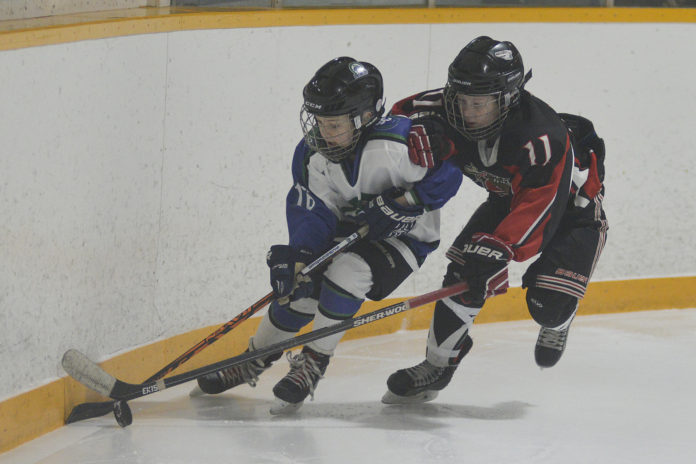 The Swift Current Tarpon Energy Broncos defeated the visiting Moose Jaw Warriors 6-2 in their final home game of the South East Atom Tier I Hockey League regular season on Wednesday.
The victory moved the Broncos three points ahead of Moose Jaw for top spot in the league with two games remaining in the regular season.
Ryder Woods and Parker Rondeau led the Broncos with two goals and one assist each. Aidan Robinson added a goal and an assist, Derric Dulatre registered two assists, and Hayden Winslow added a single assist. Calder Jones picked up the win in goal.
The Broncos improved to 14-2-2 on the season. They are in Weyburn for two games next weekend and can clinch top spot with one win.