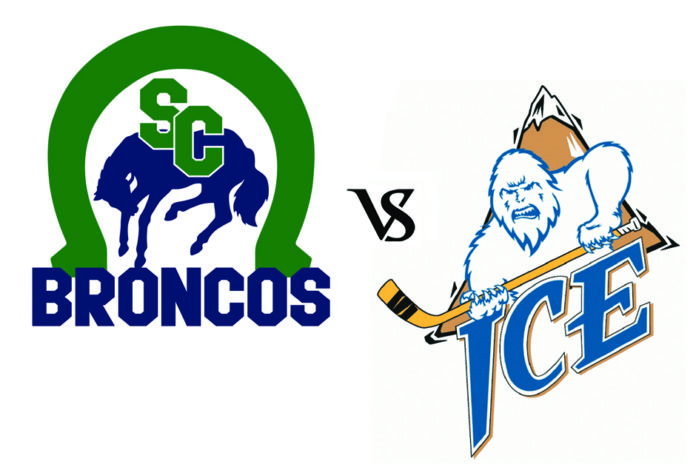 Glenn Gawdin's second career hat trick led the Swift Current Broncos to a 5-3 win over the host Kootenay Ice on Saturday.
It was an eventful game for the Broncos' captain as he finished with three goals, one assist, and eight penalty minutes. Gawdin now has 24 points over a 13-game point streak.
The Broncos were outshot 21-9 but escaped the opening period tied 2-2. Brett Davis and Alec Baer scored for the Ice, while Artyom Minulin and Gawdin replied for the Broncos.
Davis added his second power play goal of the game 4:56 into the middle stanza for a 3-2 Kootenay lead. Gawdin notched his second goal late in the period to tie that game up once again.
Gawdin scored his 44th goal of the season midway through the third period for a 4-3 lead. Matteo Gennaro quickly added an insurance goal during a four-on-four phase of play to close the scoring. Gennaro and Minulin each finished with a goal and an assist and defenseman Colby Sissons finished with four assists and a plus-four rating.
Stuart Skinner made 36 saves to improve to 21-18-2-0. Duncan McGovern fell to 10-7-1-0 after allowing four goals on 29 shots over 50:02 before receiving a match penalty. Matt Berlin came on and made seven saves on eight shots in relief.
The Broncos remain second in the WHL with a 37-13-3-1 record, while Kootenay fell to 23-26-3-0.
The Broncos are now off until Friday when they host the Prince Albert Raiders.