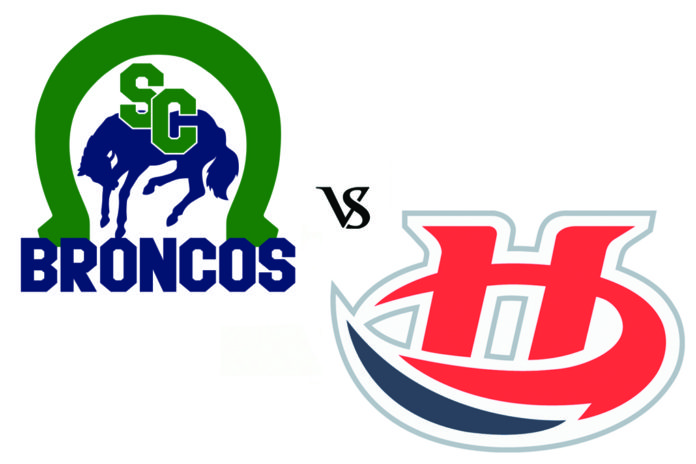 A slow start was the undoing for the Swift Current Broncos in a 5-2 loss to the host Lethbridge Hurricanes Friday.
It was the first meeting between the two teams since a trade deadline deal brought Giorgio Estephan, Stuart Skinner, and Tanner Nagel to the Broncos. But it was former Bronco Logan Flodell who stole the show with 40 saves to lead the Hurricanes to the upset win. The Hurricanes outshot the Broncos 18-6 as they earned a 2-0 lead that they would never relinquish. The Hurricanes notched the first four goals over the opening 40 minutes, scoring on each of their first three power play opportunities along the way.
Tate Olson, Ty Prefontaine, Igor Merezhko, Jordy Bellerive, and Keltie Jeri-Leon all scored as Lethbridge improved to 24-21-6-0.
The Broncos got third-period goals from Estephan and Glenn Gawdin but it was far too little too late. Skinner took the loss with 31 saves to fall to 20-18-2-0.
The Broncos remain five points back of Moose Jaw for the WHL lead with a 36-13-3-1 record. Lethbridge sits second in the Central Division with a 24-21-6-0.
The Broncos will continue to head west to visit the Kootenay Ice on Saturday.