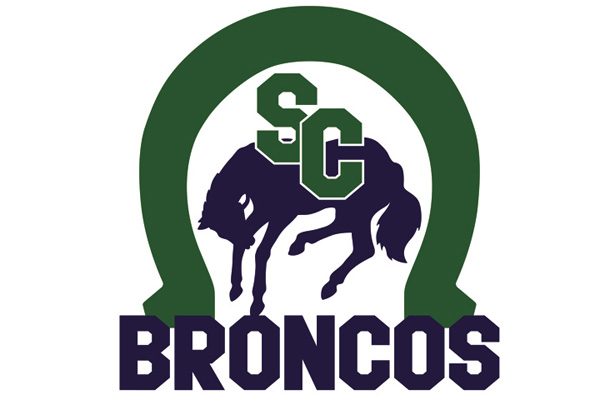 The Swift Current Broncos opened their U.S. Division road trip with a 3-2 overtime win at the Toyota Center in Kennewick, WA on Wednesday. Aleksi Heponiemi was in on all three goals culminating when he scored the overtime winner, his second goal of the night.
The Western Hockey League's most productive offensive player extended his point streak to 25 games, with 62 points over a stretch that began on October 14, 2017.
Matteo Gennaro opened the scoring in the first period with his 30th goal of the season. Heponiemi added a goal in the final minute of the frame for a 2-0 lead.
The Americans responded with a power play goal in the second period from Jordan Topping. They forced overtime with a late goal from Jake Bean to tie the game 2-2.
Stuart Skinner improved to 3-0 since joining the Broncos and 17-15-2-0 overall with 24 saves on 26 shots. Patrick Dea made 37 saves to fall to 10-9–5-0.
The Broncos improved to 32-10-3-0 with their fifth straight win. Tri-City dropped to 22-16–6-0. The Broncos had entered the game with the best record in the WHL in games decided after regulation and improved to 9-3 in games that last longer than 60 minutes. They also improved to 14-5-2-0 on the road this season.
The Broncos will continue their five-game road trip on Friday against the Portland Winterhawks.
Bronco Bits: Giorgio Estephan skated in his 300th career WHL game and had one assist. The Edmonton native played his first 297 games with the Lethbridge Hurricanes and has one goal and one assist since joining the Broncos.