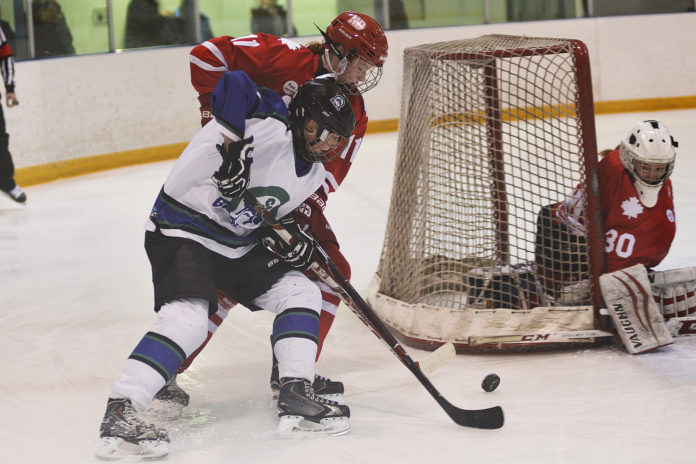 The Swift Full Line Ag Broncos remain unbeaten in 2018 after a 2-1 win over the visiting Notre Dame Hounds Wednesday.
The Broncos got first-period goals from Chelsea Wilson and Jenna Olfert with assists from Josie Calwell and Kalea Sauder. Chloe Hess picked up the win in goal.
The Broncos improved to 13-5-4 in the South Saskatchewan Female Midget AA Hockey League, while Notre Dame dropped to 2-17-2.
The Broncos will be in Regina Saturday to visit the first-place Regina Ravens.