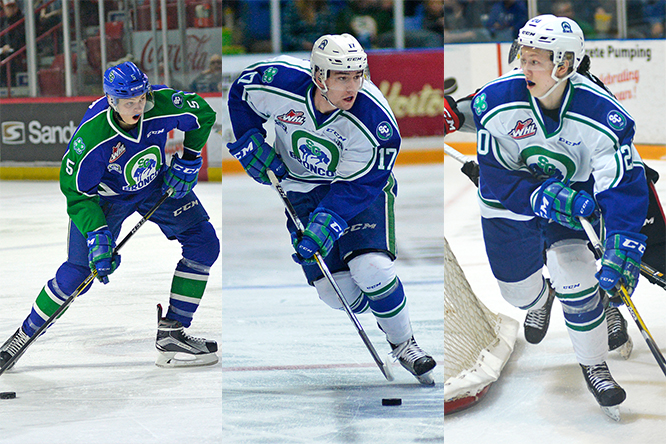 All three members of the Swift Current Broncos were in action during the opening day of the playoffs at the 2018 IIHF World Junior Championships in Buffalo Tuesday.
Tyler Steenbergen and Canada have guaranteed themselves an opportunity to play for a medal after defeating Switzerland 8-2 in the quarter-finals.
Steenbergen registered his first point when he set-up a Conor Timmins goal midway through the game for a 6-1 lead. Steenbergen played 10:10 and had one shot on goal and a plus-one rating.
Canada will face the Czech Republic in the semi-final on Thursday evening.
Aleksi Heponiemi and Finland were eliminated in a 4-3 shootout loss to the Czech Republic. Heponiemi was held off the scoresheet but had four shots on goal during 16:06 of ice time. He finished the tournament with two goals during five games while representing his country.
Defenseman Artyom Minulin and Russia were also eliminated in a 4-2 loss to the United States Tuesday evening. Minulin played just over 19 minutes in the loss to the host Americans, who will now face Sweden in the semi-final.
Minulin finished the tournament with an even plus/minus rating and six shots on goal.
The Broncos will look to end a season-high three-game losing streak when they host the Kootenay Ice on Wednesday.