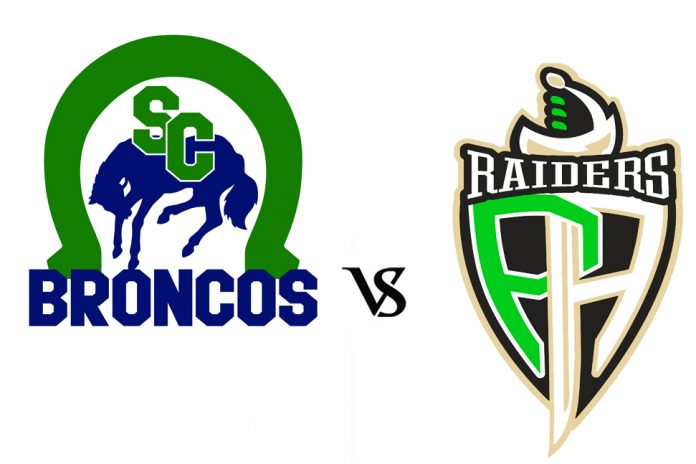 The Swift Current Broncos got a late goal to defeat the visiting Prince Albert Raiders 2-1 Tuesday.
Playing their fourth game in five days, the Broncos overcame the absence of two of the top point producers in the Western Hockey League. Matteo Gennaro scored with only 21 seconds left in regulation to lift the Broncos to the win despite the absence of Aleksi Heponiemi and Tyler Steenbergen.
It was a memorable evening for Gennaro after he was honoured for reaching his 300th Western Hockey League game against the team that he broke into the league with. Gennaro, 20, now has four goals and six assists in seven games since being acquired from the Calgary Hitmen.
Logan Flodell was solid in goal for the Broncos with 34 saves on 35 shots to improve to 19-6-2-0. Ian Scott made 27 saves on 29 shots to fall to 8–8-0-2.
Colby Sissons had scored on the power play for the Broncos, while Cole Fonstad replied for the Raiders.
The Broncos remain second in the East Division with a 23-7-2-0 record. Prince Albert dropped to 12-13-5-2.
There will be no rest for the weary when the Broncos host the Kelowna Rockets on Wednesday.