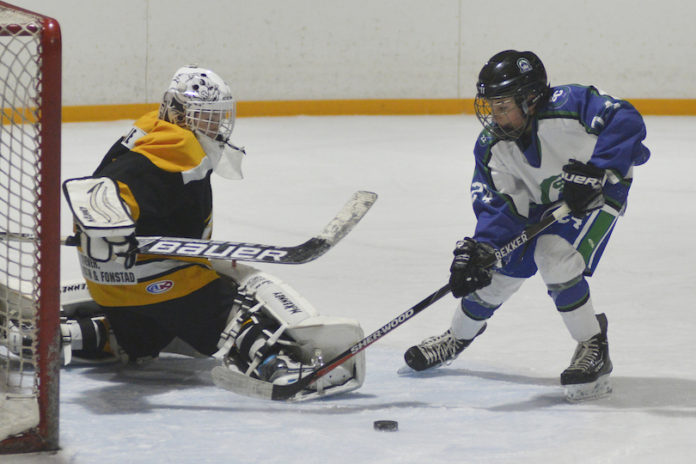 The Swift Current Southwest Terminal Broncos notched a pair of victories over the visiting Estevan Bruins in the South Saskatchewan Pee Wee AA Hockey League over the weekend.
Saturday, the Broncos got points from six different skaters in a 3-1 comeback victory. The Broncos trailed 1-0 after one period but responded with goals from Carson Sabine, Ryder Rommelaere, and Jace Bymoen. Rylan Williams, Cade Stringer, and Hudson Darby all picked up assists and Hunter Arntsen earned the win in goal.
Sunday, the Pee Wee Broncos broke out offensively in a 12-3 win over the Bruins. Brayden Sumner led the way with three goals and one assist, followed by a goal and three assists from Maddin Wallis. Williams notched a hat trick, while Darby, Sabine, and Carter Herman each added a goal and two assists. Makstr McIntyre added a goal and an assist, Bymoen picked up a pair of assists, and Rommelaere added a single helper, while Lukas Toth earned the win in goal.
The Broncos finished the weekend in third spot in the six-team league with a 6-4-0 record behind Weyburn and Yorkton.
The Pee Wee Broncos will return to league action on Dec. 2-3 when they host the Yorkton Terriers.