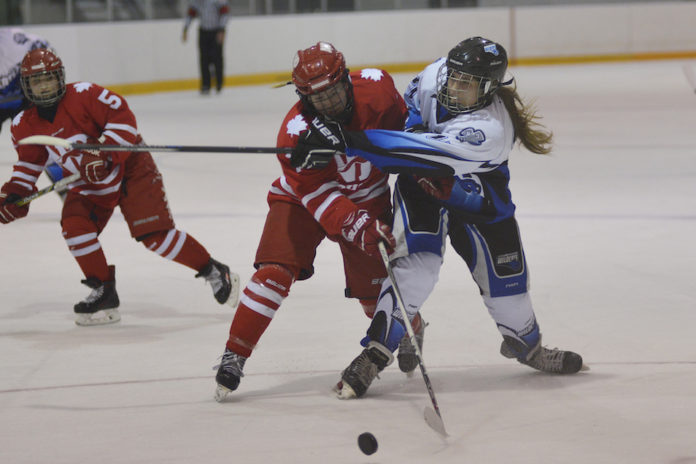 It was a tough weekend for the Swift Current Diamond Energy Wildcats as they dropped three Saskatchewan Female Midget AAA Hockey League games in as many days over the weekend.
The Wildcats outshot the visiting Notre Dame Hounds 37-20 on Friday but lost 1-0 in overtime. Veteran goaltender Kaitlyn Ross stopped all 37 shots she faced over 62:17 of work to defeat the Wildcats. The game ended midway through the four-on-four overtime period when Olivia Hanson's point shot found the top corner. Harper Davey took the loss after stopping the first 19 shots she faced for the Wildcats.
Saturday, the Wildcats were edged 3-2 by the host Prince Albert Bears. The Bears led 2-0 on first-period goals from Jasper Desmarais and Kate Ball. Rookie Ryleigh White scored in the second period to pull the Wildcats within one goal with an assist from Taylor Kirwan. Kassidy Kicia scored midway through the third period for the Bears to restore the two-goal lead. Rookie Baylee Kirwan scored on the power play with 5:48 remaining in regulation to make it a one-goal game but the Wildcats were unable to pull even. Taylor Lind and Brooklyn Colborn assisted on the final goal. Amaya Giraudier took the loss after making 22 saves on 25 shots. Ryan Fontaine made 24 saves on 26 shots in the win.
Sunday, the Wildcats lost 6-2 after failing to score on seven power play opportunities. White and Layne Hryhoriw scored with assists from Baylee Kirwan and Trista Labarowski.
Davey took the loss with 18 saves on 23 shots over 47:59. Giraudier allowed one goal on eight shots over 12:41 of work.
The Wildcats finished the weekend in third in the SFMAAAHL with a 3-3-0-1 record.
They will host the fourth-place Melville Prairie Fire (2-3-0-0) on Saturday at 7:45 p.m. and Sunday at 1:45 p.m. at Fairview West Arena.