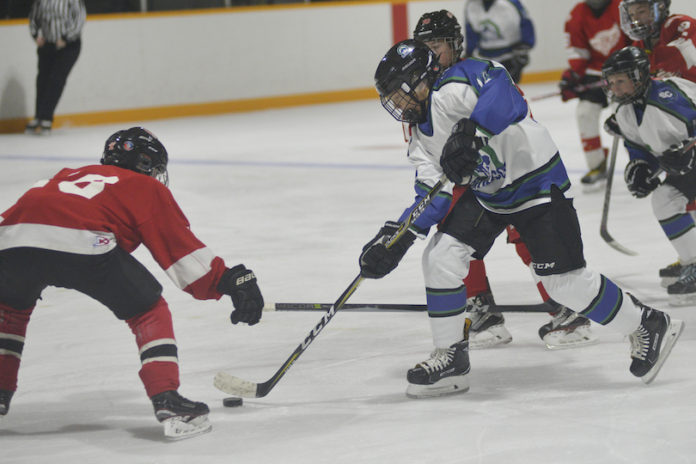 The Swift Current Southwest Terminal Broncos lost both games to the visiting Weyburn Wings over the weekend to even their record at 2-2 in the South Saskatchewan Peewee AA Hockey League.
The Peewee Broncos lost their home opener 2-1 on Saturday to the Wings. Madden Wallis scored the only goal with an assist from Ryder Rommelaere.
Sunday, the Broncos lost 4-1 on a lone goal from Jace Bymoen with assists from Theo McGuire and Connor Choo-Foo.
The Peewee Broncos are on the road to visit the Yorkton Terriers next weekend.