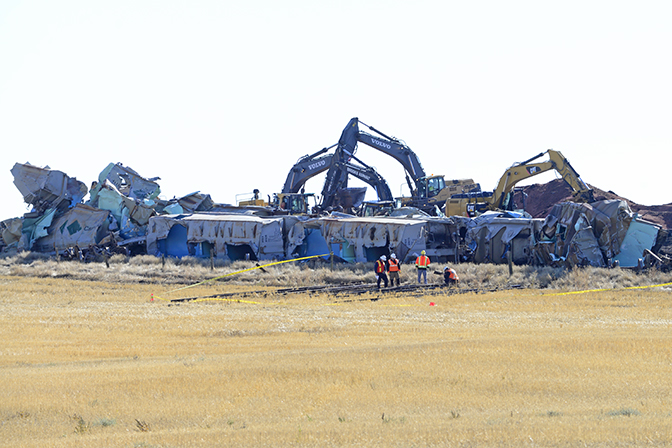 Crews continue to work at the scene of a Canadian Pacific Railway train derailment which occurred just east of Gull Lake on Tuesday night.
The train, which was carrying potash, derailed at approximately 8:10 p.m. on October 3. A total of 37 cars derailed in the incident, and crews are working to re-open the main line. As of mid afternoon Wednesday there was not set timeline for the re-opening of the line.
A Canadian Pacific media relations spokesperson noted there were no injuries and no dangerous goods on the train.
A team of investigators from the Transportation Safety Board of Canada were deployed to the derailment scene to gather information and assess the occurrence.