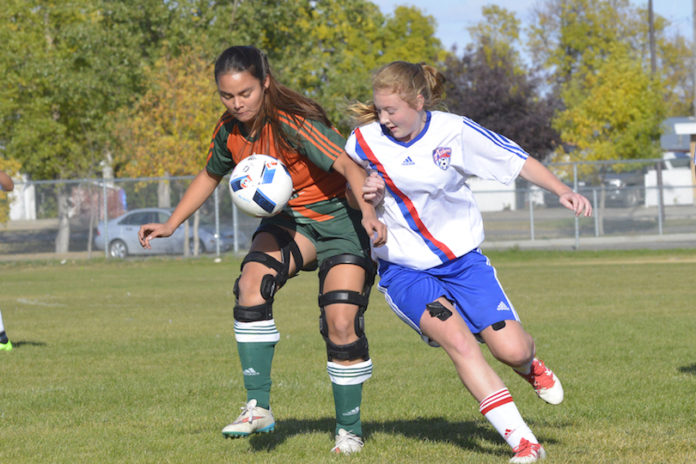 The Swift Current Comp. Ardens improved to 7-0 in the Moose Jaw High School Girls Soccer League with an 11-0 win over the visiting Moose Jaw AE Peacock Tornadoes Monday.
Lauryn Hayes netted a hat trick, Cassie Barber added two goals and one assist, Taylor Kohls and Jannae Carlson each registered a goal and two assists, and Calli Moreau-Simpson chipped in three assists for the Ardens. Ilyssa Dyck added two goals and Ali Vance and Jessica Warren also scored. Allison Wall and Aspen Thomson each added single helpers and Juliana Whalen earned the shutout in goal.
The Ardens will conclude the regular season on Thursday when they host the Vanier Spirits at 4:15 p.m. at Irwin Field.