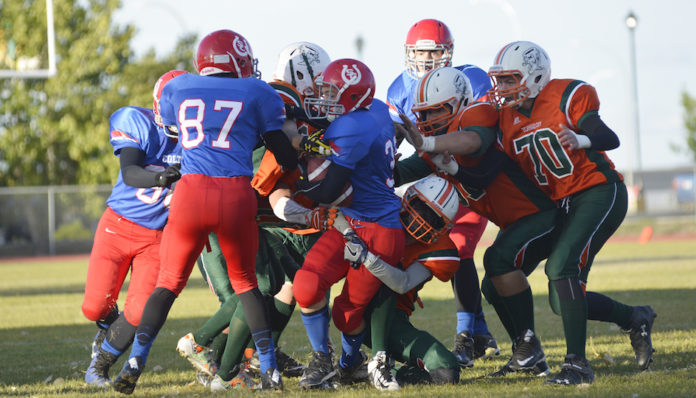 The Swift Current Comp. Colts dropped their second home game in seven days in a 42-15 loss to the Moose AE Peacock Tornadoes Tuesday.
The defending league champions scored the opening 21 points to improve to 3-0, while the Colts dropped to 1-2 on the season.
The Colts were unable to contain speedy wideout Payton Chow, who scored four touchdowns and finished with nine receptions for 183 yards.
The Tornadoes did much of their damage through the air as they passed for 283 yards, but also rushed for 137 yards.
The Colts were only able to gain 34 yards on 14 rushing attempts and added 158 yards through the air.
One of the lone bright spots for the Colts was a 75-yard pass and run major from Nic Bachiu in the third quarter. They also got a six-yard touchdown run from Austin Beverly-Collins in the final minute.
The Colts will face another major test Saturday when they visit the Yorkton Regional Raiders.