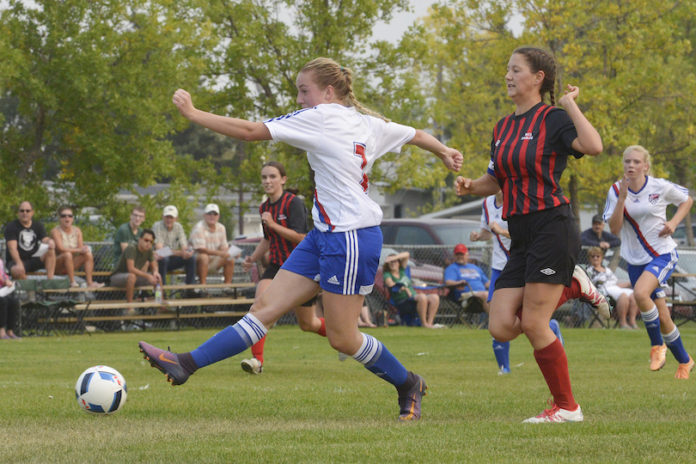 Swift Current's Lauryn Hayes had offers from soccer programs across North America, but in the end chose to stay close to home. The grade 12 student recently committed to join the University of Regina Cougars women's soccer program for the 2018 season.
The midfielder turned striker is currently captaining the Swift Current Comp. Ardens. She scored four goals in two wins over Weyburn to open the Moose Jaw High School Soccer League season on Saturday. The fourth-year Arden is now tied for 12th in all-time league scoring with 29 goals with six regular season league games remaining in her career and a legitimate chance to finish in the top-six.
She entered her final season of high school soccer with 48 goals in 61 games overall with the Ardens after leading the team with 28 goals last season, including the overtime winner to help clinch a second straight bronze medal at 3A SHSAA Provincials.
Hayes is the product of the Swift Current Soccer Association and Swift Current United Soccer Club, where she has won three consecutive provincial championships at the U16 and U18 levels.
She also suited up this past season in the Premier Soccer League with Queen City United. QC United finished winless on the season, but Hayes did score two of her side's three goals and finished tied for fifth in PSL scoring.
Hayes and the Ardens will be in Moose Jaw this weekend for the 16-team Moose Jaw Soccerfest Tournament.