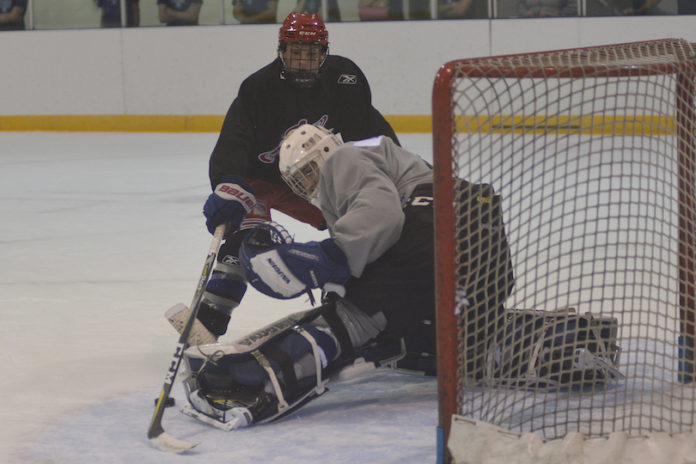 The Swift Current Broncos acquired 1999-born forward Max Patterson from the Kootenay Ice in exchange for goaltender Bailey Brkin and a conditional fifth round selection in the 2018 WHL Bantam Draft.
The native of Kamloops, BC skated in 63 games for the Ice in the 2016-17 campaign, amassing 15 points (8g-7a) and 23 penalty minutes.
"Patterson is a player we see helping our depth up front," said Broncos Head Coach and Director of Player Personnel Manny Viveiros. "We are excited to have him join our organization, but at the same time we wish all the best to Bailey moving forward."
The 6-5, 204 lb forward was selected by Kootenay in the fourth round, 77th overall in the 2014 WHL Bantam Draft Bantam and has totaled 25 points (15g-10a) in two full seasons.