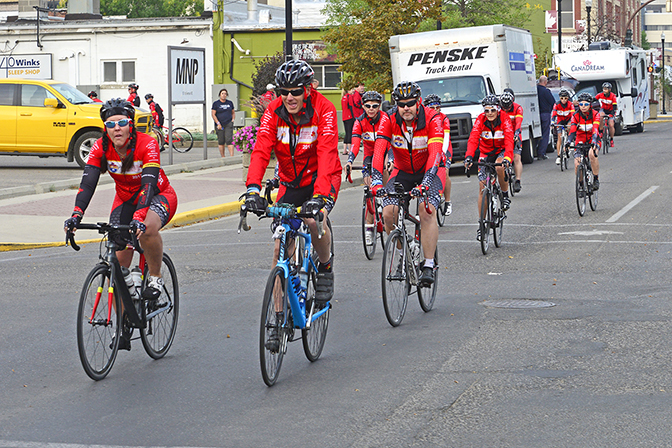 Participants in the National Kids Cancer Ride made an overnight stop in Swift Current during their 15-day coast-to-coast ride.
The 2017 national ride departed from Swift Current on Sunday morning after being shuttled in from Medicine Hat on Saturday night.
A total of 36 riders are involved in the September 6 to 23 ride across Canada. The relay style event features national riders covering between 150 and 220 kilometres per day before shuttling to planned community stop locations. There are two teams of riders covering different routes, but they will team up in Nova Scotia to complete the final portion of their journey in Halifax.
Funds raised during the ride will support national childhood oncology programs, plus community pediatric oncology hospitals and centres.
Additional information about the ride is available by visiting http://nationalkidscancerride.com.