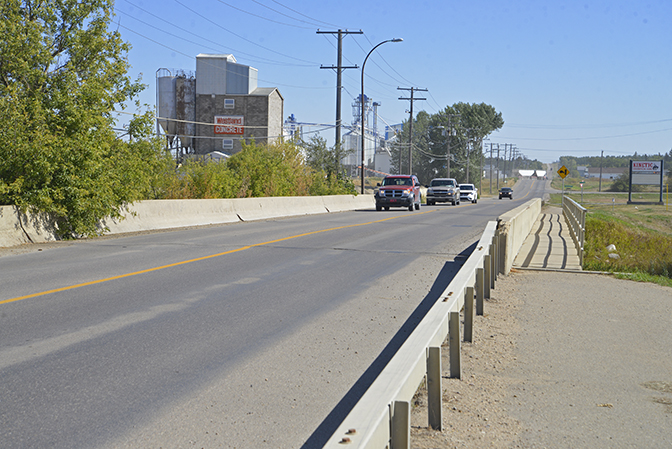 A month long bridge repair project will begin in Swift Current on Monday, September 11, with traffic re-routed around the South Railway Street Bridge which spans the Swift Current Creek.
Swift Current City Council approved the bid to complete the repair on the bridge during their August 28 meeting, awarding the contract to PCL Construction Management Inc. at a price tag of $505,560.
It is anticipated the bridge will be closed to vehicles and pedestrians for approximately one month, plus the Chinook Pathway beneath the construction zone will be closed.
The South Railway Street Bridge was built back in 1977, and a bridge rehabilitation has been planned since 2012. The improvement project will involve the removal and replacement of the asphalt surface, installation of a waterproofing membrane, replacing the expansion joints and performing concrete repairs.
During the project crews will also be increasing the height of the barriers on the edge of the roadway.
Detour signage will be in place to alert motorists of the closure.