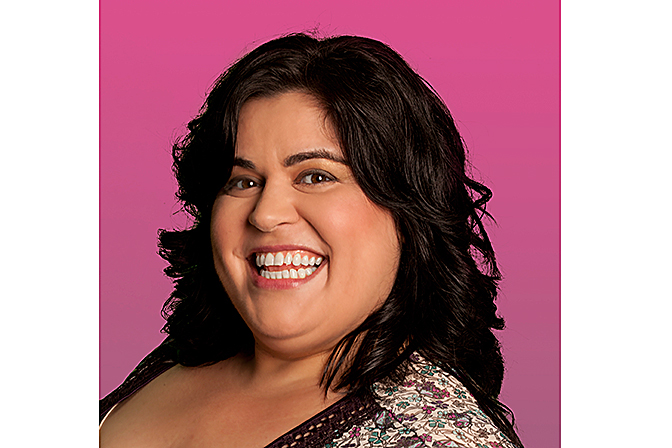 September will begin with a laugh in Swift Current, with comedian Debra DiGiovanni taking to the Lyric Theatre stage on Thursday, September 7.
Swift Current is DiGiovanni's second stop on a 14-date Western Canadian tour which runs from Sept. 6 to Sept. 30.
The stand-up veteran of 15 years has enjoyed a successful career since claiming the 2002 Canadian Comedy Award as the Best Stand-up Newcomer. She was named the Canadian Comedy Award's Best Female Comedian in 2007, 2009 and 2011, and over the years she has been featured in a series of televised comedy specials and in 2012 she released her CD debut recording Single Awkward Female.
She is best known for her appearances on MuchMusic shows Video on Trial and spinoff Stars on Trail, placing as a top eight finalist on the fifth season of NBC's Last Comic Standing, and more recently The Comedy Networks' 2012 version of Match Game.
She moved to Los Angeles four years ago to further her comedy career, an opportunity she credits for having refueled her stand-up enthusiasm.
"I'm having more fun than I ever had. My love affair with stand-up is renewed. The fires are burning hot again. I'm really loving it again," DiGiovanni said during a recent phone interview.
She pointed out that the Los Angeles comedy scene is filled with numerous entertainers, so comedians have to showcase their abilities in shorter routines. And, as a traditional short set is 10 to 12 minutes, being able to perform a 45 minute show in Los Angeles is unheard of.
"My life has been short sets lately. I feel that sort of changes the way I've been writing a little bit. It's more stand alone jokes," she said.
"I feel like the new "long hour" is going to be six 10 minute sets rather than an hour of cohesive story telling. It has shaken it up a little bit."
"When people see me it's a little bit different. It's still Debra. Just a little different."
Comedian Zach Noe Towers from Los Angeles will be opening for DiGiovanni during the Western Canadian tour.
DiGiovanni will be performing at events in Denver and Seattle in the weeks leading up to her return to Canada, and she is excited to be rolling across Western Canada during September.
"I miss Canada so much… You just forget how good we have it in Canada," she said. "I always knew Canada was great. But then you leave and you realize Canada is the best place in the world."
While her show is more adult that her television appearances, she notes her style of comedy is also friendly to individuals who fear being singled out by stage performers.
"You do not have to worry about that at my show. We do not pick on anyone. We just want to have some fun, very light hearted and we're just going to have a good time."
"I love to perform, and I want to people to know how much I love to perform. So I just want it to be a very comfortable, easy night, where you just really have a good belly laugh, go home tired, and you can't wait to tell people the jokes the next day at the office."
Advance tickets for DiGiovanni's show are available through her website debradigiovanni.com.