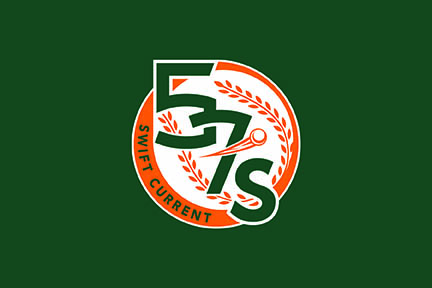 A feverish comeback fell short for the Swift Current 57's as they lost 6-5 to the host Edmonton Prospects to fall behind two games to one in the best-of of five Western Major Baseball League championship series.
The 57's scored five runs over the final three innings, including a three-run ninth inning, but fell short with the tying run on third base. They will now have to play for their playoff lives for a fourth time this season.
The Prospects scored single runs in the fourth and sixth innings to take a 2-0 lead. Swift Current finally scored in the seventh inning but Edmonton scored four runs in the bottom of the inning to take control of the game. The 57's got one run back in the eighth inning and then scored three runs in the ninth inning when they did not get a hit, but capitalized on two errors, two hit by pitches, and one walk to come within one run of tying the game.
In fact, the 57's were held to just three hits over nine innings. Nick Canas, Mason Brown and Cole Thibodeau each had a hit and scored at least one run.
Michael Gahan got the win over eight innings, allowing three hits, four walks, and four runs, three that were earned, while striking out six.
Mitch Guiberson took the loss after allowing 10 hits and six runs over 6.1 innings for the 57's.
Game four will be Wednesday in Edmonton. Game five, if necessary, will be Thursday back in Swift Current.