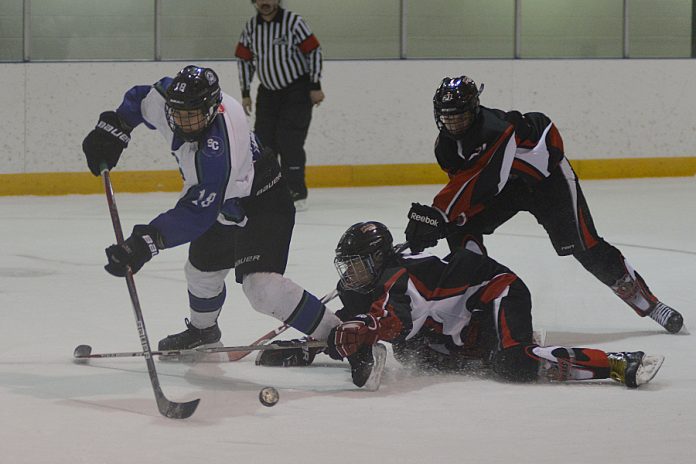 The Southwest had representatives on all the lists when the Saskatchewan Hockey Association unveiled their fall camp rosters for the SaskFirst Male U16, Female U16, and Female U18 programs.
Swift Current's Reed Jacobson was the lone Southwest skater named to the 26-player Male U16 fall camp roster. Jacobson was recently drafted by the Spokane Chiefs in the sixth round of the Western Hockey League Bantam Drafter after he finished fifth in Saskatchewan Bantam AA Hockey League scoring with 39 goals and 70 points in 29 games.
Swift Current Broncos draft pick Ethan Hein was one of three goaltenders invited to the fall camp. The Saskatoon product was drafted by the Broncos in the third round of the 2017 Bantam Draft.
Three Southwest skaters were named to the Female U16 roster. Swift Current's Kenedee Klevgaard and Shaunavon's Taylor Lind were joined by Gull Lake's Baylee Kirwan amongst the forward ranks.
Lind led the Saskatchewan Female Midget AAA Hockey League with 36 goals and 58 points in 28 games during a dominant rookie season with the Swift Current Diamond Energy Wildcats in 2016-17.
Klevgaard posted seven points in 28 games during her rookie campaign with the Wildcats.
Kirwan skated with the Female Midget AA Broncos and led the league with 29 goals and was second with 39 points before leading all post-season scorers with 13 points in eight games.
Gull Lake's Taylor Kirwan was the lone Southwest skater invited to the Female U18 fall camp. She finished with 13 points in 19 games with the Wildcats and will join the Lindenwood University Lions for the 2018 season. She was recently named to the Canadian National U18 Team for a three-game series against the United States in Lake Placid, NY.
Former Wildcats forward Alex Gray (Brownlee) was also named to the U18 roster.
Wildcats head coach Terry Pavely is back for a second consecutive season, this time as head coach of the U18 team.
U18 Team Saskatchewan will compete at the Canadian U18 Women's National Championship in Quebec City at the beginning of November.