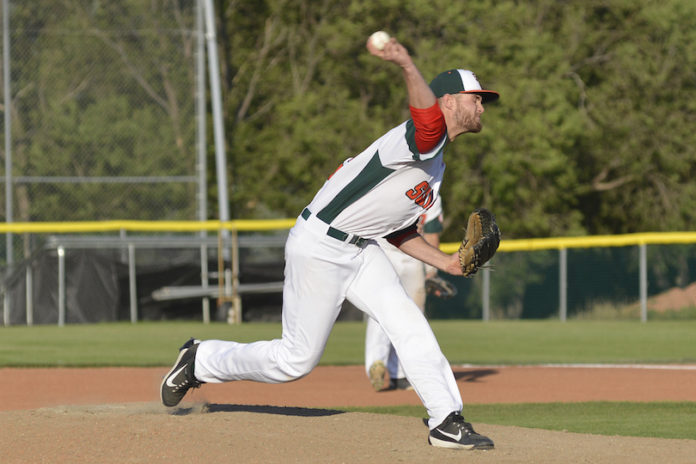 The Swift Current 57's pitching depth paid off in a 6-1 win over the host Moose Jaw Miller Express to close out the Western Major Baseball League best-of-five Eastern Division semi-final series Friday. Three Swift Current pitchers combined to slow down the Miller Express, including a dominant start from Mitch Guiberson.
The 57's scored the opening run when Riley Campbell scored on a Bodie Cooper double in the first inning. They added a second run the following inning when Mason Brown doubled and eventually scored on a dropped third strike with two out.
The 57's earned some breathing room with two runs in the seventh inning. Brown singled home Blake Adams and Cooper doubled and eventually scored on a fielder's choice.
The 57's added two more runs in the eighth inning when Cole Thibodeau singled and crossed home plate on two passed balls and a catcher's error. Thomas DeBonville walked, stole second, advanced on an error, and scored on a dropped third strike,
Guiberson got the win as he tossed six scoreless innings innings of six-hit ball without walking a batter.
Jagger Harjo added two scoreless innings in relief. Closer Keil Krumwiede got the final three outs.
The 57's will now face the Weyburn Beavers in the Eastern Division championship series. The 57's finished three games ahead of the Beavers in the regular season standings but defeated the Beavers only twice in eight attempts.