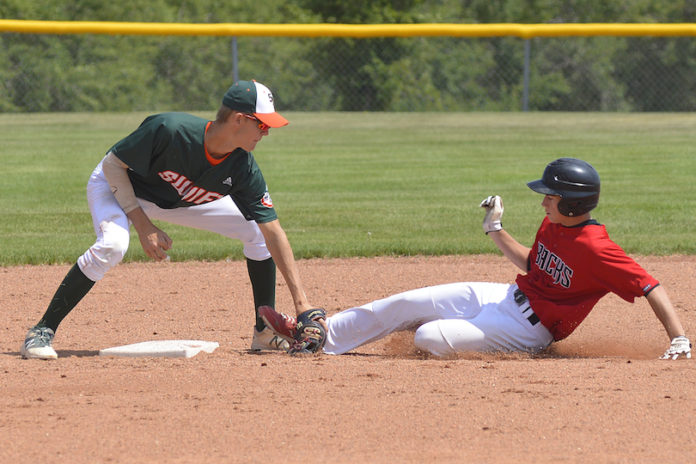 Logan Fritzke helped lead Saskatchewan's men's U18 baseball team to their first gold medal at the 2017 Canada Summer Games in Winnipeg.
Saskatchewan defeated the host Manitoba squad 3-1 in front of 6,800 fans in Winnipeg Friday evening.
The Swift Current native started at second base and finished with a single and a walk from the two-spot in the order.
Logan Hoffman got the win for Saskatchewan with nine strikeouts and only five hits and one run allowed over six innings.
Fritzke finished the tournament with a .333 average, four runs scored, seven hits, three walks, one run batted in, and one stolen base.
This marks the second straight national title for Fritzke after he won gold at the Canada Cup in Fort McMurray last summer.