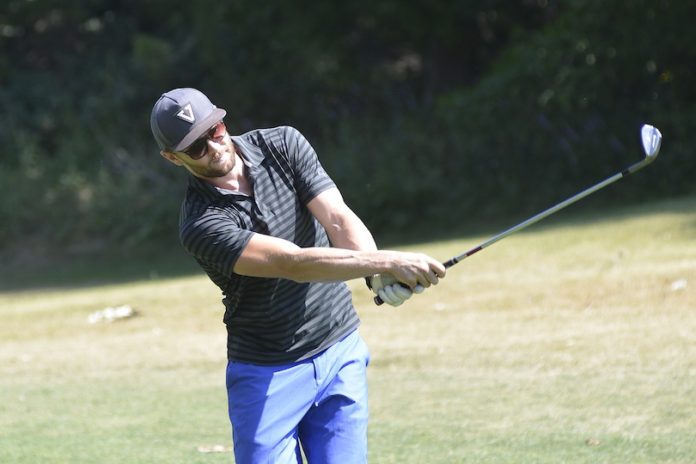 Maple Creek's Zack Smith was one of the many alumni on the golf course for the Swift Current Broncos MNP Bronco Alumni Classic on Saturday.
"It is nice to come back and see the guys you played with that you haven't seen or talked to in a while. This tournament is a big reason that they can have a team here and a big fundraising event for them," said the former Broncos captain, who skated in Swift Current from 2004-08.
Smith has been absent from the alumni event in recent years because his own tournament in Maple Creek had been held the same weekend. This year, his tournament was held two weeks earlier. "It went well. We did our maximum 112 golfers or whatever it was, raised over $35,000 for local charities, so it was a pretty good day."
Smith is coming off the longest professional season of his career after the Ottawa Senators advanced all the way to the National Hockey League's Eastern Conference final before being eliminated by the Pittsburgh Penguins.
"It was a fun season. It was a lot later than we were used to playing the last few years. It was tough losing in double overtime in game seven of the conference final. It was a tough one to swallow, but at the same time it was a good experience and a good building block for our team. We are going to come back next year with most of the same players and a little higher expectations I guess. Last year we kind of flew under the radar. I think at the start of the year they picked us to be second last in the league. It was nice to surprise a lot of people and prove a lot of people wrong."
The Senators, seeded sixth after a 44-28-10 regular season, upended the Boston Bruins and the New York Rangers to open the playoffs. Their playoff run lasted 19 games over 44 days in total before losing to the eventual Stanley Cup champions.
"It was great. There is no way to learn about playing in those big games other than to be in them and just gain that experience. It was fun. You kind of learn how hard it is and how much of a grind it can be playing that late into the post-season. At the same time is was some of the most fun I have ever had playing."
Smith posted 16 goals, 16 assists, and 61 penalty minutes in 74 regular season games in 2016-17, a slight decline from his career high 25-goal campaign the previous season. He added a goal and five assists in 19 post-season games.
Smith said overall he had a good season individually.
"Like a lot of athletes I am hard on myself. Obviously I thought there was more I could have done. Like a lot of players, playing through some injuries and that's just part of playing, there's not too many guys in the playoffs that are totally healthy. Overall, it is tough to get too down or too hard on yourself about individual play when we went as far as we did and accomplished that much. Altogether I was pretty happy with how it went personally."
The 29-year-old center sees a bright future for the Senators under coach Guy Boucher.
"We have gone through a lot of coaches in the last six or seven years since I have been there. Now it feels like we are kind of on a track to where we want to be as a team. There is lots to build on from last year, getting that experience and going to the conference final. We have a lot of the same guys coming back next year and we will have a lot higher expectations and everyone will have that for us too. I know the guys are excited to get back to it."
Smith has had a busy summer after getting married in June. He said he will spend his final month of the off-season relaxing at the lake and training.