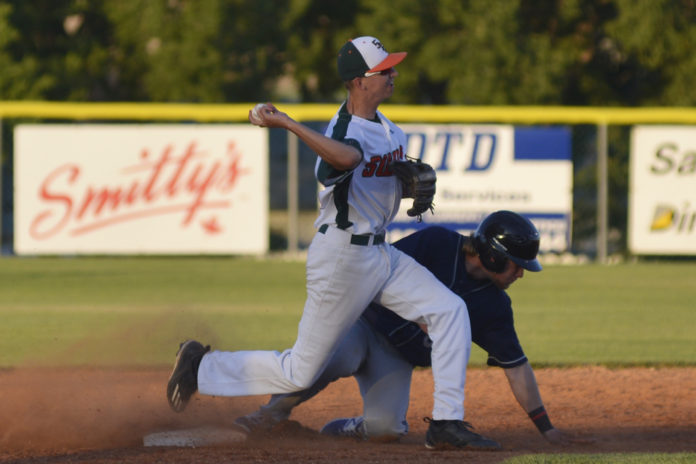 The Swift Current 57's struggles against the Weyburn Beavers continued Sunday in a 6-0 loss at Mitchell Field.
The 57's finished the season series with a 2-6 record against Weyburn after being shutout for the first time this season.
They were limited to three hits and made three errors in the field to compound their problems.
Weyburn starter Austin Gurr got the win as he held the 57's to two hits and three walks over seven scoreless innings.
Matt Michalski took the loss after allowing eight hits, four walks, and five runs, three that were earned, over eight innings.
The Beavers jumped all over the 57's with one run in the first inning and two in the second inning, before putting the game out of reach with a three-run ninth inning.
The 57's dropped to 26-15, only one game ahead of Weyburn, who improved to 26-16 with their fourth straight win.
The 57's will continue a four-game home stand on Monday when they host the Regina Red Sox. The 57's currently trail the Red Sox by 1.5 games for top spot in the Western Major Baseball League's Eastern Division.