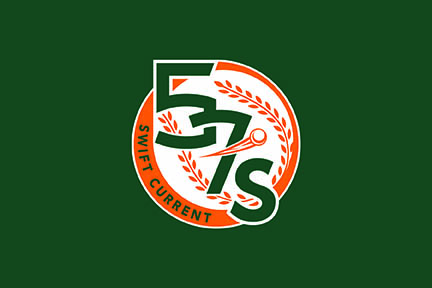 The Swift Current 57's dropped a second straight game when they fell 5-2 to the host Moose Jaw Miller Express Saturday afternoon. The 57's scored the first and last runs of the game, but the Miller Express combined a three-run third inning with a two-run fourth inning to earn the win.
Mason Brown singled home Brett Esau in the second inning and Bodie Cooper hit a solo home run in the sixth inning for the 57's.
Starter James Smith suffered his first loss of the season after allowing six hits, four walks, and five runs over 3.1 innings. Sean Chandler pitched the next 3.2 innings and allowed three hits and three walks during a scoreless appearance to lower his earned run average to 1.13. Trey Taylor also made a scoreless relief appearance.
The 57's fell to 26-14, one game behind the Regina Red Sox for top spot in the Western Major Baseball League's Eastern Division. Moose Jaw improved to 20-21, fourth in the division.
The 57's will be home to the Weyburn Beavers Sunday at 7:05 p.m. at Mitchell Field.