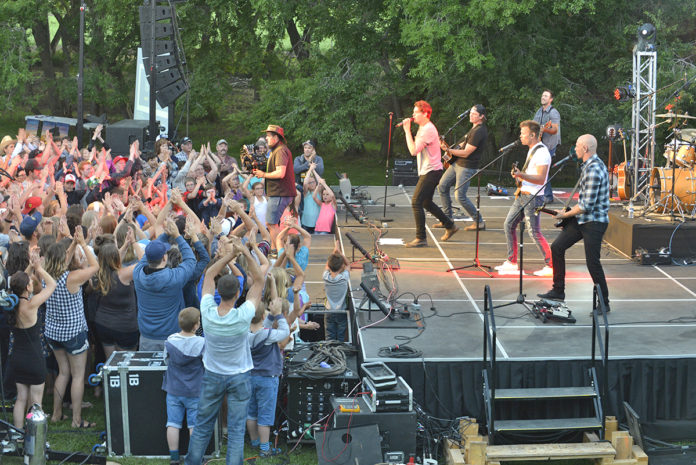 The Hunter Brothers shared some of the "I'm proud of where I'm from" spirit of their song Born and Raised by holding a video shoot for the song at their Shaunavon area family farm this past Friday.
On July 14 the Hunter Brothers hosted their Born and Raised Benefit Concert in support of five local charities and they also filmed a high energy video for their upcoming single Born and Raised.
The Hunter Brothers, Luke Hunter, J.J. Hunter, Ty Hunter, Brock Hunter and Dusty Hunter, released their full length album Getaway earlier this year, after having previously released the singles El Dorado and Long Way to Love You. Their first single from the album, Getaway, was accompanied by an equally fun video.
This past week the Hunter Brothers earned a Canadian Country Music Association nomination in the Interactive Artist or Group of the Year category.
Friday's video shoot will end up being a concert video will air on CMT Canada.
The charity portion of the event helped raise funds for Telemiracle, Rock Solid Refuge, Shaunavon Minor Hockey, Shaunavon's Perk Up Our Parks initiative, plus The Arnal Boys Memorial Bursary.
The evening concert also featured performances by Jamie Warren, the 1999 CCMA Independent Male Artist of the Year, plus Beverley Mahood, the CCMA's Independent Female Artist of the Year in 1998 and 2004, plus winner of the 2014 Slaight Humanitarian Award.