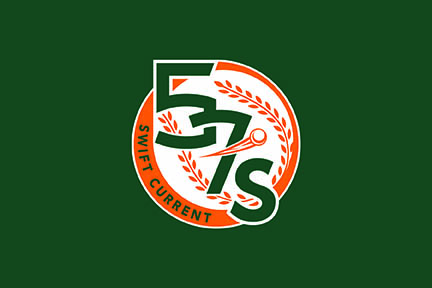 Different location, same result.
The Swift Current 57's lost 6-3 to the host Weyburn Beavers for a second straight night Sunday, one day after losing 6-3 in Swift Current. The 57's have now lost their last four games against the Beavers and have only won twice in seven head-to-head meetings this season.
Keil Krumwiede led off the second inning with a solo home run to tie the game 1-1. Weyburn scored a second run in the bottom of the inning, but shortstop Grant Van Scoy scored on a wild pitch in the third inning to tie the game again.
Weyburn pulled away with a four-run fourth inning and then added an insurance run in the sixth to make it 6-2. The 57's closed the scoring in the ninth inning when Van Scoy singled home Cole Thibodeau.
Mitch Guiberson took the loss after allowing six hits, two walks and five runs over 4.1 innings in his debut. Sean Chandler and Aiden Goodall added scoreless relief appearances.
The 57's remain second in the Eastern Division with a 19-11 record, 2.5 games ahead of Weyburn, who improved to 17-14.
The 57's will make their first ever trip to Fort McMurray for games on Tuesday and Wednesday against the Giants (11-19) at Shell Place.