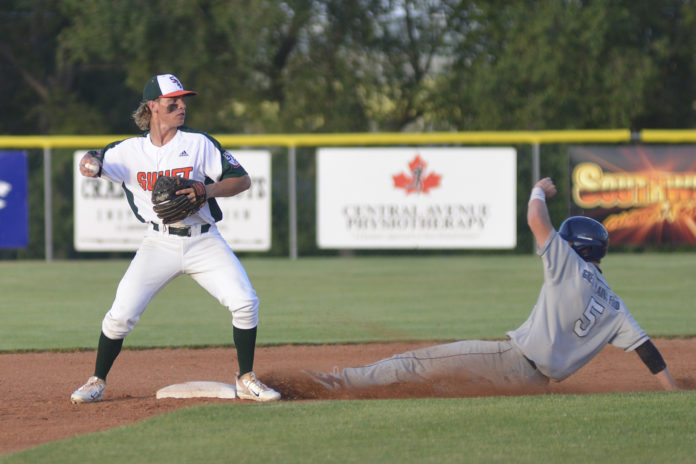 A sloppy first inning caused the Swift Current 57's to drop out of first place in the Western Major Baseball League's Eastern Division with a 6-3 loss to the visiting Weyburn Beavers Saturday.
The 57's made a pair of errors in the opening inning that led to three Weyburn runs, a deficit that the 57's would never make up.
They got a solo home run from Bodie Cooper and two runs in a ninth-inning comeback attempt but were never able to pull within the initial three-run deficit.
Bobby St. Pierre suffered the loss after allowing eight hits, two walks, and four runs, only two that were earned, while striking out six over seven innings. Layne Downing and Fernando Pena also pitched in relief.
Conner DiNaro got the win for Weyburn as he held the 57's to five hits, two walks, and one run over seven innings.
The 57's made things interesting with two late runs and then had runners on second and third base, but Blake Adams, representing the tying run, was struck out in controversial fashion to end the game.
Catcher Mason Brown had the only two-hit outing for the 57's.
The 57's fell to 19-10 with only their fourth home loss in 13 games. Weyburn improved to 16-14.
The two teams will meet Sunday in Weyburn in the first of five consecutive road games for the 57's. They will also visit the Fort McMurray Giants and the Edmonton Prospects this week.