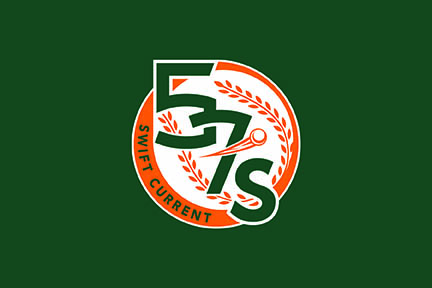 Keil Krumwiede displayed his versatility in leading the Swift Current 57's to a 5-4 win over the host Moose Jaw Miller Express Friday.
The Glasgow, MT product hit the game winning home run in the sixth inning and then got the save by retiring the final four batters to clinch a fifth consecutive win for the 57's.
Starter Matt Michalski faced 21 batters over 5.1 innings, allowing three hits, three walks, and two runs while striking out four to earn the win.
The game was scoreless until the fifth inning when Brett Esau swatted a two-run home run and Matt Bondarchuk hit a two-run single. The Express got a run back in the bottom of the inning, but Krumwiede homered in the sixth inning to stretch the lead to 5-1.
The Express answered with a run in the bottom of the sixth and a pair of runs in the seventh to make it a one-run game.
Krumwiede came onto the mound in the bottom of the eighth inning and struck out Joshmar Doran to end a bases loaded threat before a one-two-three ninth inning.
The 57's moved into a tie for top spot in the Western Major Baseball League's Eastern Division with a 19-9 record as they improved to 9-6 on the road. Moose Jaw dropped to 15-15.
The 57's are back at home Saturday to host the Weyburn Beavers at 7:05 p.m. at Mitchell Field.