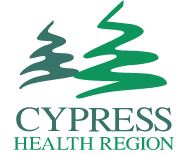 With two Southwest communities already climbing above 30 Celsius earlier this afternoon, the Cypress Health Region is reminding the public to exercise precautions during times of excessive heat and sun exposure this summer.
Environment Canada has placed the Southwest under a heat advisory throughout the weekend, with daily maximum temperatures near 32 Celsius or above. Heat warnings are issued when very high temperature or humidity conditions are expected to pose an elevated risk of heat illnesses, such as heat stroke or heat exhaustion.
The Cypress Health Region is reminding people should take protective measures to stay protected from the heat.
"Excessive heat exposure can be dangerous to health. It is important to remember the 'WATSS' you need regarding excessive heat, namely Water and other appropriate fluids, Attire – light clothing, caps and hats; Time spent out in the heat should be graded; and finally, Sunscreen and Sunglasses to protect the skin and eyes," commented Dr. David Torr, Consulting Medical Health Officer for Cypress Health Region.
Excessive heat exposure can cause dehydration, which in turn can cause dangerous conditions like heat cramps, heat exhaustion, and heat stroke (also called sunstroke). These symptoms include: high body temperature, confusion, lack of sweat, fainting, and unconsciousness.
The heat makes you sweat, which in turn cools you down. Sweating also means that you're constantly losing fluid. It is recommended that during hot weather you drink plenty of water even when not thirsty. You may not always feel thirsty, so try using the colour of your urine to guide if you're hydrated enough — the clearer the better.
Other precautions to ensure you're safe throughout the summer months include:
Cover up. Wear light-coloured, long-sleeved shirts, pants, and a wide-brimmed hat made from breathable fabric.
Limit your time in the sun. Keep out of the sun and heat between 11 a.m. and 3 p.m. When your shadow is shorter than you, the sun is very strong.
Never leave people or pets inside a parked vehicle.
Drink liquids (especially water). Dehydration is dangerous and thirst is not always a good indicator of how often you should drink liquids. Avoid alcohol and caffeinated drinks in extreme heat.
Use the UV Index forecast. Check online for the UV index forecast in your area. When the UV index is 3 or higher, wear protective clothing, sunglasses, and sunscreen. Use a broad-spectrum, water resistant sunscreen with a Sun Protection Factor (SPF) of at least 30. Broad-spectrum sunscreens screen out most of the sun's UVA and UVB rays.
Apply sunscreen 20 minutes before going outside, re-apply after the first 20 minutes of being outside, then re-apply again every two hours thereafter. Use a generous amount, especially if swimming or in a body of water.
For more information on sun safety visit www.healthycanadians.ca.