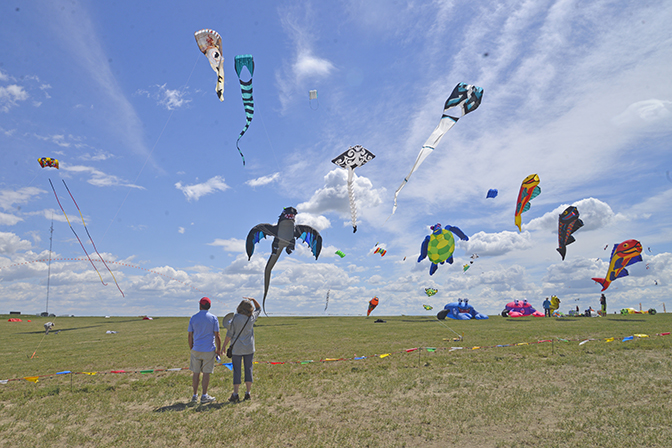 Large crowds turned out for the opening day of the SaskPower Windscape Kite Festival on Saturday.
While the wind didn't fully cooperate during the morning portion of Saturday's kite flying, the afternoon conditions improved and the skies above Swift Current turned a rainbow of colours with a large collection of flying creations and kites on display.
The event also features plenty for families to do on the ground, with a variety of children activities and entertainment options running throughout the day.
The final day of Windscape runs on Sunday from 10 a.m. to 5 p.m.