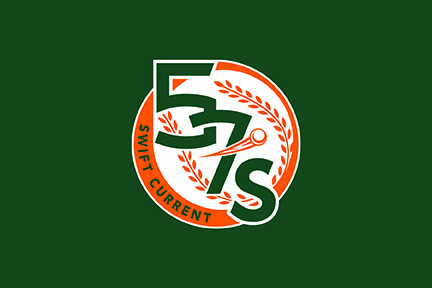 One day after totaling 21 hits and 18 runs, the Swift Current 57's were limited to three hits and three runs in a 4-3 loss to the host Moose Jaw Miller Express.
The 57's took the lead in the top of the fifth inning when Brett Esau hit a solo home run, Blake Adams drew a bases loaded walk to score Keil Krumwiede, and Kyle MacDonald hit a sacrifice fly to plate Matt Bondarchuk.
The Miller Express replied with four runs in the sixth inning when they combined five singles with two walks.
Starter Matt Michalski was chased after allowing five hits, two walks, and three runs over 6.1 innings while striking out six. Layne Downing took the loss after allowing the winning run. Aidan Goodall pitched a scoreless relief inning as well.
The 57's dropped to 11-6 with their third loss in the past four games. Moose Jaw improved to 12-8.
The 57's are in Weyburn Sunday to face the Beavers at 2 p.m.