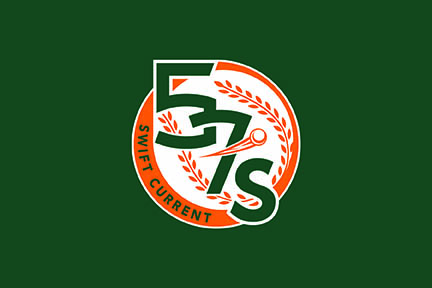 The Swift Current 57's won a third straight game when they defeated the host Melville Millionaires 8-1 Saturday.
James Smith improved to 2-0 as he allowed only three hits and one walk over six scoreless innings to lower his earned run average to 0.45. The Brighton, CO product has allowed only one run over 20 innings this season.
Aiden Goodall helped secure the win, allowing four hits and one run over two relief innings, while striking out three. Ernesto Romero added a scoreless inning in his second appearance of the season.
The 57's finished with 11 hits, eight walks, and five stolen bases on their way to the win, scoring runs in five different innings.
Second baseman Cole Thibideau moved into the two-hole and finished with three hits and two runs scored. Blake Adams added two hits, one run scored, two stolen bases, and two runs batted in. Shortstop Grant Van Scoy finished two-for-three with two walks, two runs scored, and a stolen base in his second game since joining the team. Nick Canas had one hit, a sacrifice fly, a run scored, a stolen base, and two RBI.
Swift Current improved to 8-3 to regain top spot in the Eastern Division, while Melville fell to 4-9 with their third straight loss. The two teams rematch this afternoon in Melville.