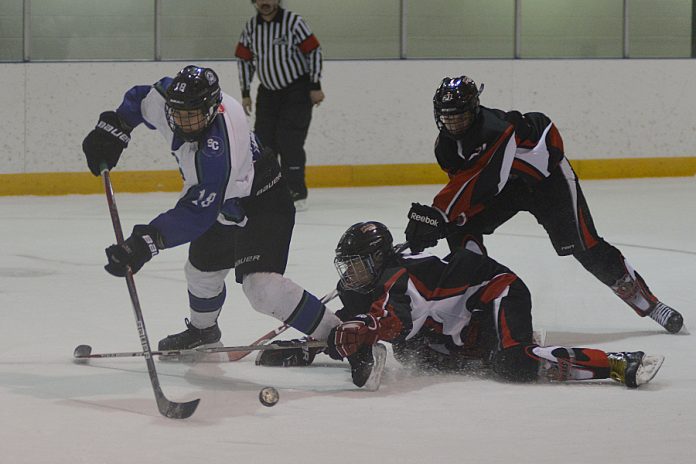 A league and provincial title run proved beneficial for four members of the Swift Current Kabos Bantam AA Broncos when they were selected in the Saskatchewan Junior Hockey League Draft Friday.
Captain Reed Jacobson was the first player off the board when he was selected in the second round, 17th overall, by the Weyburn Red Wings.
Jacobson finished fifth in league scoring with 70 points in 29 Saskatchewan Bantam AA Hockey League games. He added 14 points in nine playoff games.
Defenseman Hendrik de Klerk also went in the second round, 23rd overall, to the Flin Flon Bombers. de Klerk finished with 37 points in 30 regular season games and then added four points in the playoffs.
Forward Riley Dekowny was taken by the Humboldt Broncos in the fifth round, 56th overall. Dekowny tied for 14th in league scoring with 56 points in 30 games. He added 10 points in as many playoff contests.
The final member of the Broncos selected was defenseman Mac Gross, who was taken 64th overall in sixth round by the Kindersley Klippers.
Gross registered 19 points in 19 regular season games and added eight points in 10 playoff games.
Jacobson (6th round, 115th overall), de Klerk (7th round, 138th), and Gross (3rd round, 50th) were all recently drafted by the Spokane Chiefs in the Western Hockey League Bantam Draft.