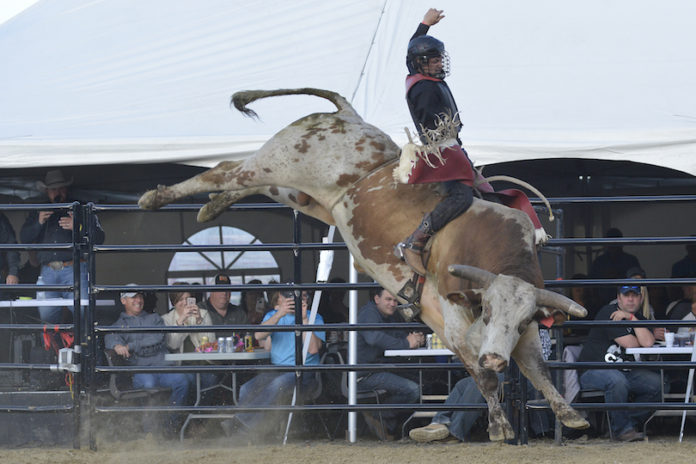 Brock Radford had a memorable birthday Saturday when he rode a pair of bulls to win the Redhead Equipment Cody Snyder Swift Current PBR event.
"It's always good to get the win. Tonight I just covered and did my part, covered both my bulls, and let the chips fall where they may. It ended up working out for me real good," said the native of Dewinton, AB.
Radford rode Dirty Steve for 83 points in the Long Go. He was the only cowboy to last eight seconds in the Short Go when he totaled 78 points on Jersey City to win the event.
"I have never seen him before, never heard of him before. My buddy Jackson Scott told me about him before I got on. He just said he kicks the lights outta there, and is really good and should come right. He did that, but threw a little audible at me and tried to give me some power and headed out. It cost me on the score, but in the end it was the only one rode in the short round so it worked," said Radford.
It was the perfect way to celebrate his 22nd birthday.
"This is definitely a new feeling for me," he said. "I never have won one on my birthday before. But hey that's good karma or whatever it is I like it and I will keep it rolling."