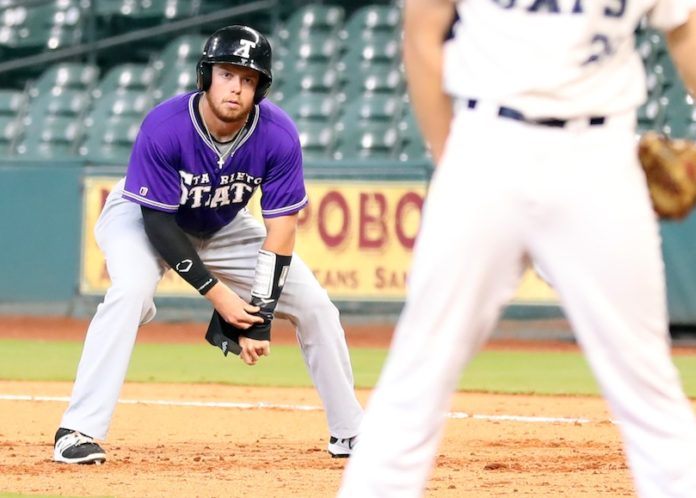 The Swift Current 57's have announced four more position players that will be playing Western Major Baseball League summer ball in Swift Current.
Texan outfielders Blake Adams and Nick Canas will join the 57's along with Colorado born catcher Mason Brown and Edmonton born outfielder Matt Bondarchuk.
Adams is a junior at Tarleton State University. The Longview, TX native hit .331 with seven doubles, three triples, and 10 home runs. He also scored 47 runs to go along with 25 runs batted in.
Canas is a junior at West Texas A&M University. The San Antonio, TX product had a .359 average with 12 doubles, five triples, 35 runs scored, and 29 RBIs.
Brown is a junior at Emporia State University. The Littleton, CO product had a .390 average with 16 doubles, six home runs, 43 runs scored, and 46 RBIs.
"Blake, Mason and Nick will give us some experience offensively. All three are run producers and have the ability to be impact guys," said 57's coach Joe Carnahan.
Bondarchuck was a freshman with Cloud Community College, where he hit .384 with nine doubles, three triples, 51 runs scored, 33 RBIs and 24 stolen bases.
"Matt is another young talented player we will have this summer. He set his school's single season record for hits this spring and has the ability to put pressure on opponents' defense with his speed," added Carnahan.
The 57's 2017 season opener is now three weeks away on June 1 when they host the Moose Jaw Miller Express.