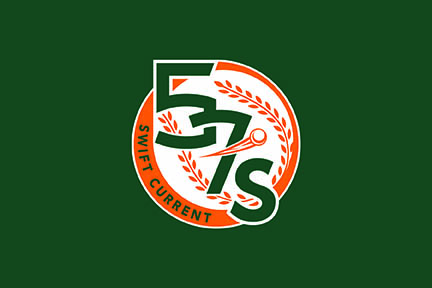 The Swift Current Midget 57's continued to get strong pitching, but were unable to score in their first Saskatchewan Premier Midget AAA Baseball League road game of the season.
Two pitchers combined to allow only four hits and one unearned run in a 1-0 loss to the host Regina Athletics Wednesday.
Logan Fritzke lowered his earned run average to 0.88 while allowing two hits, one walk, and one unearned run while striking out five over three innings in the loss. Brock Wall pitched three scoreless innings of relief, allowing two hits and one walk while striking out three.
Peyton Jerome held the 57's to two hits and two walks over six innings in the win. The Pirates scored their only run in the third inning when a two-out error allowed a runner to reach second base and a single brought Jordan Liebel around to score.
The 57's fell to 0-5, while the Athletics improved to 2-1. The 57's will be back on the road Sunday to visit the Northwest Prairie Pirates (1-3) for two games.