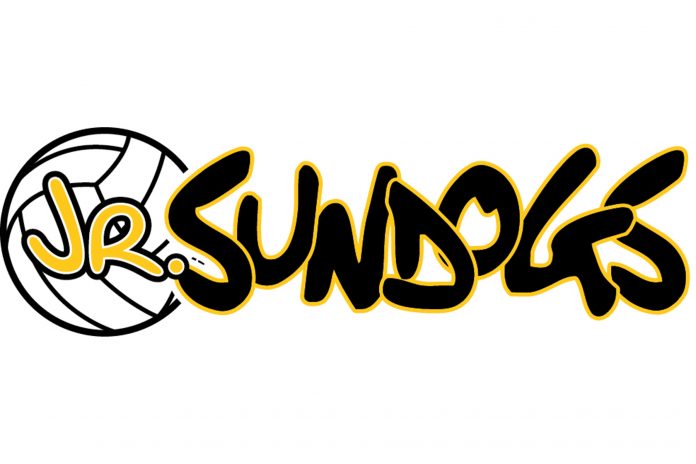 The Swift Current 14U Female Yellow Junior SunDogs concluded their season at Provincials.
Coached by Chris Grainger and Brad Gross, the SunDogs were only able to win twice in seven matches to place fourth in Division Two, Tier Three.
They opened the tournament with losses to HVC Green (18-25, 16-25), the QCVC Rebels (25-15, 19-25, 8-15), and Watrous VC (24-26, 24-26) before concluding the opening day with a three-set win over the QCVC Eclipse (25-23, 20-25).
The 14U Yellow SunDogs opened the day Sunday with a win over the Yorktown Blitz (25-23, 25-20) before losing their final two matches to the Regina Purple Thunder (21-25, 25-16, 8-25) and the QCVC Warriors (23-25, 22-25).