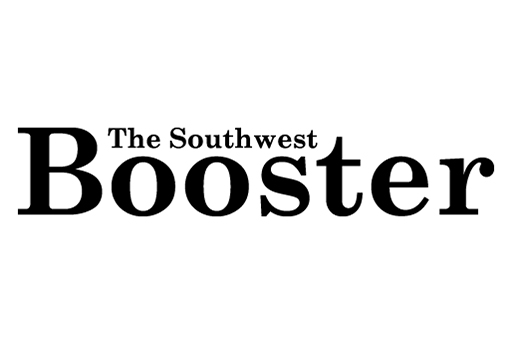 The opportunity to recycle milk containers is providing environmentally conscious individuals another reason to visit SARCAN.
Effective April 1, consumers began to be charged a recycling deposit fee on milk containers as these items were added to the provincial recycling program. People returning milk containers are now eligible to receive a deposit refund of 10 to 25 cents per container.
SARCAN has been taking milk containers for a dozen years on a voluntary basis, as there was previously no deposit on milk containers. The return rate on milk containers was only approximately 50 per cent, without the incentive of a refundable deposit. SARCAN has a return rate of approximately 90 per cent on items that consumers pay deposits on.
As a result of this low return rate, SARCAN had been lobbying to put milk containers on the deposit list for a number of years, explained Sydney Smith, Communications spokesperson for SARC/SARCAN Recycling.
"We are so thankful as a result because it means even more employment creation and more use of the SARCAN system because there is more and more reason to come back with your containers," Smith said.
Now, with nearly all beverage containers bought in Saskatchewan eligible for deposit refunds, SARCAN is expecting an increase in business as recycling is now more lucrative.
"So we're hoping that people, when they come through SARCAN now, they're going to see a little bit more money in their pocket, which is always a good incentive to come to the Depot."
Smith notes that the Swift Current Depot, which has been a part of the community since 1988, is a busy location because it serves as a recycling hub for surrounding communities.
"On average the Depot recycles about 10.2 million beverage containers a year, so it's a phenomenal amount that comes through the doors every year. We're just so proud of that number. It's really high for the province – Swift Current's one of the biggest depots in the province, because it serves such a wide area," Smith said.
The recycling location, which is managed and operated by the Saskatchewan Abilities Council, Swift Current Branch, also provides meaningful employment in the community.
"There are a lot of organizations now that are starting to employ people of all abilities, and we think that is absolutely fantastic. It is really incredible to think that SARCAN has already been doing it for 30 years. Especially in Swift Current, there's just so many long term employees that are part of the community that everybody knows."
The SARCAN Depot is able to process individual returns, as well as bulk orders for workplaces, restaurants, bars and other businesses. In addition, they provide a popular fundraising opportunity through bottle drives.
"It's a way for us to give back to the community," she admitted. "Lots of sports organizations, clubs, Girl Guides and Boy Scouts, as well as church groups and grad committees – really any kind of fundraisers that are happening in the province.
Bottle Drives are important fundraisers and it is a service for people who don't have time to come down to the depot. Supporting bottle drives helps make sure that containers are getting recycled, plus the funds are helping a local cause.
"It's a win, win for us, and for the community."
Recycling is also a growing way people are able to help protect the environment.
"It's really changing. When people think recycling, they think 'good for the environment' because material stays out of the landfill, which is true. But it's not just that they're out of the landfill, it's that they're reused and turned into really useful products."
She specifically pointed to the recycling benefits of both glass and aluminum.
Aluminum, which operates as a closed loop recycling process, ensures recycled aluminum is reused in aluminum products as opposed to creating new aluminum.
"It's not only that you manage to save all of the aluminum that you would have used, but it's also 97.7 per cent more efficient to use aluminum again than to mine it," she said. "It's really, really good for the environment."
SARCAN sends their clear glass to Potters Industries in Moose Jaw, where it is recycled and turned into highway safety marking glass beads which is utilized across the province to enhance night time driving conditions.