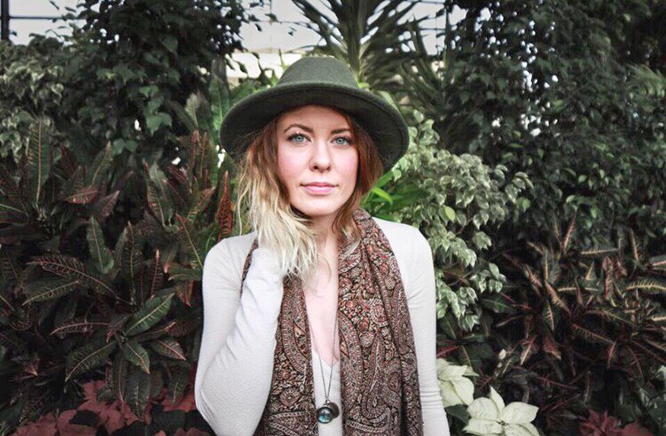 Kirby Criddle is excited to be making a return to Swift Current for a third consecutive year.
The Kirby Criddle Trio will appear on a double bill with Sharpe 5 during the April 22 Blenders concert series concert at the Lyric Theatre.
Criddle has performed during both the 2015 and 2016 Foundation of Hope Gala hosted by the Swift Current United Way, and she has previously been on the Lyric Theatre stage during Blenders concerts with Megan Lane and Carrie Catherine.
Criddle, who is currently playing with John Hayes of Vancouver's The River and the Road, and Saskatchewan talent Amanda Proznik, is looking forward to performing in a theatre setting.
"Theatre shows or house concerts, those are our favourite shows to play because we can actually talk to the audience. It's so nice to get to meet people after and hear their stories and hear feedback about what our offering made them think about or made them feel."
She released her debut recording vena cava in 2009, and her sophomore 2012 release, Rituals, was produced by Andy Shauf. She is working on new material and refining those new songs with her current trio.
Criddle does not get caught up in labelling her music, but an indie-folk description does point out to listeners that they are not a standard folk band.
"We're pretty laid back," she said. "It's folk, but it's not necessarily traditional folk. The focus is probably more on the lyrics. A little more dreamy. There's lots of imagery in the songs."
"There's so much fluidity, especially now a days. People are just being really creative and not trying to stay within one set framework."
She specifically likes the impact her music, and the emotional content of her lyrics, has on audiences.
"For a long time, art has helped people to process their emotions in a healthy way. It has helped us to digest life, to try and make sense of things, or feel less alone. Really, I think that's what I'm doing when I write as well. Other people can take it and be comforted by it, or use it for their enjoyment.
"I feel really lucky to be able to do this for a living, and get to share these experiences with people. That's one of the most special parts of the job."
Advance tickets for the Kirby Criddle Trio and Sharpe 5 double bill are available at Pharmasave. Doors open at 7:30 p.m. on April 22, and the music starts at 8:30 p.m.
Additional information about the concert is available by visiting www.blendersmusic.ca, or contacting Shann Gowan at 306-778-2686, or srgowan@yourlink.ca.