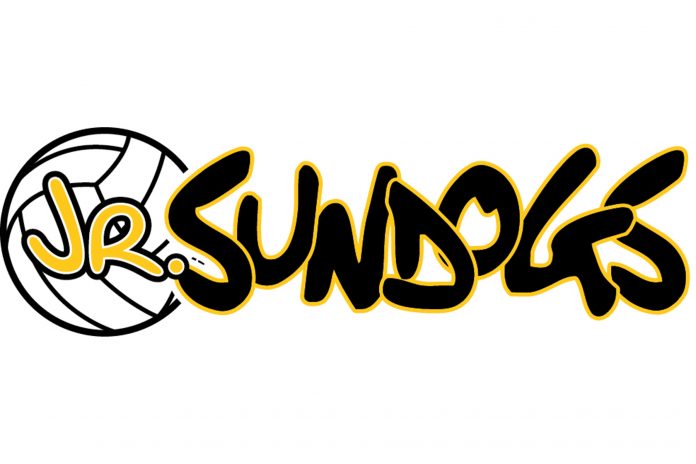 The Swift Current 15U Female Junior SunDogs volleyball team placed fourth at the QCVC Tournament in Regina over the weekend with five wins and two losses.
They opened the tournament with a 4-0 record in the round robin with wins over the QCVC Royal Fusion (25-19, 25-21),  HVC White (25-20, 25-13), Alliance VC (25-10, 25-15), and the QCVC Blackout (21-25, 25-8).
The Junior SunDogs opened the playoffs on Sunday morning with a loss in the gold semi-final in three sets to the QCVC Raiders (25-18, 15-25, 10-15). They rebounded in the bronze semi-final with a three-set win over the QCVC Black Diamonds (25-18, 25-16, 15-12).
The 15U Junior SunDogs, coached by Liam Choo-Foo, Travis Kelln, and Shawn Hiebert, dropped the bronze final to the Royal Fusion (24-26, 21-25) to conclude the tournament Sunday.